Melkefôring av killinger, fôring ad lib (fri tilgang) Mulighet til å tilby melkeerstatning som har jevn temperatur og er nyblandet. Flere fôringspunkter og jevn tilgang betyr at det er mindre sannsynlighet for aggresjon blant kjea enn om det bare var ett fôringspunkt og/eller hvis melkeerstatning kun ble tilbudt med intervaller i løpet av dagen. Det gir kje mulighet til å spise når de vil. Det reduserer også arbeidskostnader og tid til fôring av kje. Dette systemet tillater også tilfredsstillelse av kjes sugebehov, slik at det blir mindre suging.
Optimalisere inntaket av melkeerstatning for geitekillinger i flokk.
En melkebar som blander geitemelkpulver og vann og varmer det opp til en temperatur som kan bestemmes og reguleres av bonden. Åtte rør fører går ut til åtte smukker som killingene kan die fra 24 timer i døgnet
Killingene skilles fra geitene rundt 6 dager gamle (tidligere fjerning kan føre til diaré og høyere dødelighet). Fra den tid og frem til rundt to måneders alder holdes killingene i to aldersgrupper og tilbys melkeerstatning ad lib fra smukkene. De skal også ha tilgang til godt høy, kraftfôr og rent vann. Killingene trenger kanskje litt trening for å bruke smukkene, men lærer snart. De bør observeres for å sjekke om de spiser, og er friske.
Konstant kvalitet på melkeerstatning som tilbys. Høyere inntak, mindre diaré, mindre sykdom og dødelighet. Redusert aggresjon. Reduserte arbeidskostnader og tidsbruk.
Forutsetninger/begrensninger:
Trenger plass og egnet dyrerom. killingene kan vise preferanse for en spene, og stå i kø for å bruke denne foretrukne spenen i stedet for å die på de andre spenene. Enheten trenger vedlikehold to ganger i uken.
Mindre diaré, mindre sykdom og dødelighet blant kje og dermed bedre velferd.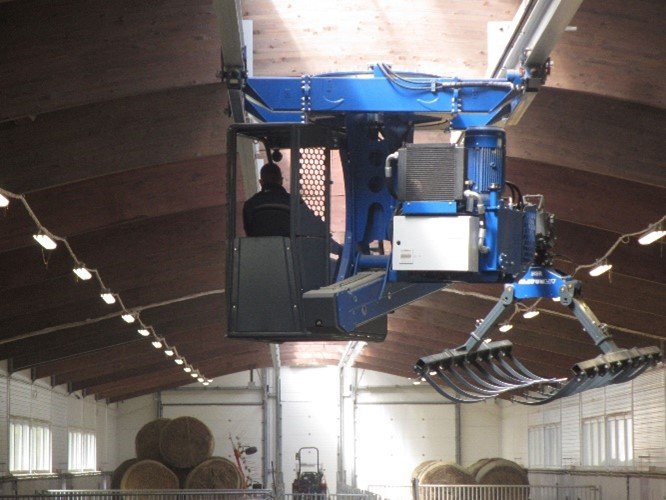 Land:
Estland
Produksjonssystem (mjølk og/eller kjøtt sau/geit):
Melkegeit
Dyrekategori (søye, geit, påsett, lam, killing):
Kje før avvenning
Kilde:
Vedlegg/lenker:
https://www.youtube.com/watch?v=ve5gvDqdbuo