Click here to download the Sm@RT newsletter 1 _Dec 2022_VF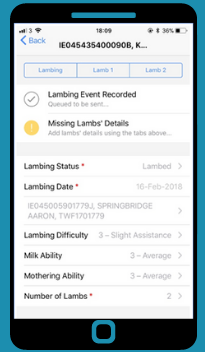 Flock recording apps (e.g. Sheep Ireland) can be used to performance record individual animals in a flock. Depending on the app, data recorded such as weights, mating information, litter size, parentage, medicine use etc. This facilitates the comparison of animal performance within and between flocks. Data can be input manually…
The Walk over Weighing is a weighing crate with less contention. It is composed of 2 weighing bars which ensure a dynamic weighing. This means that animals don't have to stop to be weighed, the scale calculates the means of several weight.
A Virtual fence collar can control the whereabout of goats. This can be needed for a number of reasons: Fence goats out from an area. Control goat whereabouts before and after milking. Location of goats at all time.
A DRONE with camera can be manoeuvred to check a light blinking indicator on electric fence far distances away to confirm that electricity is there or not.